About The Jobs Partnership
Founded in 1999, The Jobs Partnership is a faith-based, non-profit 501(c)3 organization headquartered in Orlando, Florida dedicated to building a healthy workforce through the transformation of the economically trapped, by empowering them with God's truth, elevating their workplace abilities and attitudes, and enhancing their employability. The Jobs Partnership's core values are based on the belief that all people were created and designed by God to not just work, but to live a fruitful life. The organization's work has proven that a good job not only restores dignity and purpose to the person employed, but it benefits the community by diminishing poverty, crime and countless other eroding effects. The Jobs Partnership's vision is to strengthen whole communities for generations.
The Jobs Partnership is able to offer LifeWorks Training, Career Pathways, Community Resource Fairs, Career Fairs, the Job Connection website, educational opportunities, mentorship and other programs and resources, thanks to our valuable partnerships with Churches, Volunteers, Employers, Community Organizations and our generous Financial Supporters in the Florida Community.
Problem & Why It Matters
Nearly half of all households in our community are struggling on a daily basis to provide food, rent, childcare and transportation for themselves and their families. About two-thirds of are the economically trapped, and may be working at one or more low-paying jobs that don't pay nearly enough to cover the basics. Many of th
ese men and women qualify for public assistance, but even this isn't enough to close the gap between their income and their bills. A lack in communication and interpersonal skills, secondary education or vocational training and a very limited social network leaves many with an outlook of hopelessness. The effects of unemployment and underemployment hinders progress, erodes families, and imperils future generations. It affects our entire community, now and in the future.
For more information please refer to the 2018 ALICE Report 
The Solution & How It's Different
The Jobs Partnership provides a proven solution built on the Biblical truth that all people are created and designed by God to work, to be fruitful and to have purpose in their lives. Together with our Church Partners and Volunteers, we can provide an innovative, no-cost 12-week training course called LifeWorks for men and women who are stalled in their lives, their jobs, or both. This course isn't a job skills class or government program– it's a bootcamp for life and work, with trained volunteer Coaches and relevant, practical teaching that transforms the head and heart. During the course, Participants are paired with a Coach who becomes their mentor and advocate, invited to attend exclusive Employer Partner Career Fairs and Community Resource Fairs, and are able to use our own online job portal, Orlando Job Connection. Upon graduation, qualified Students are guided in choosing the right next step, whether it's new career opportunities, specialized vocational training through Career Pathways with our extensive network of Community and Employer Partners or higher education. Our Coaches form meaningful relationships with Participants through the entire process, connecting them to the right people, resources and employers, with the goal of a full-time, family-sustaining career with more opportunities to continues The Way Up.
THE WAY UP PROCESS:
1. RECRUIT
The Jobs Partnership, Community Resources and Churches recruit Students using our marketing materials.
2. APPLY
Students can apply year-round via our online application at JobsPartnership.org.
3. LIFEWORKS CLASSES
Students attend our training course provided by The Jobs Partnership in collaboration with Churches and Volunteer Teams.
4. RESOURCE FAIR
Students attend a Resource Fair provided by The Jobs Partnership in collaboration with Community Resources and Volunteer Teams.
5. CAREER FAIR
Students attend an exclusive Career Fair provided by The Jobs Partnership in collaboration with Employer Partners, Educational Resources and Volunteer Teams.
6. CAREER PATHWAYS
The Jobs Partnership team, Churches and Volunteers assist Graduates in determining their next steps through our Career Pathways process.
7. LIFEWORKS GRADUATION
Students graduate the course and attend Graduation with their families and all of our Partners and Volunteers.
8. A BETTER LIFE
"My life works." Graduates become unstoppable on a new path to career and life success, with more opportunities than ever on The Way Up.
C=Churches V=Volunteers P=Participant E=Employers CR=Community Resources JP=Jobs Partnership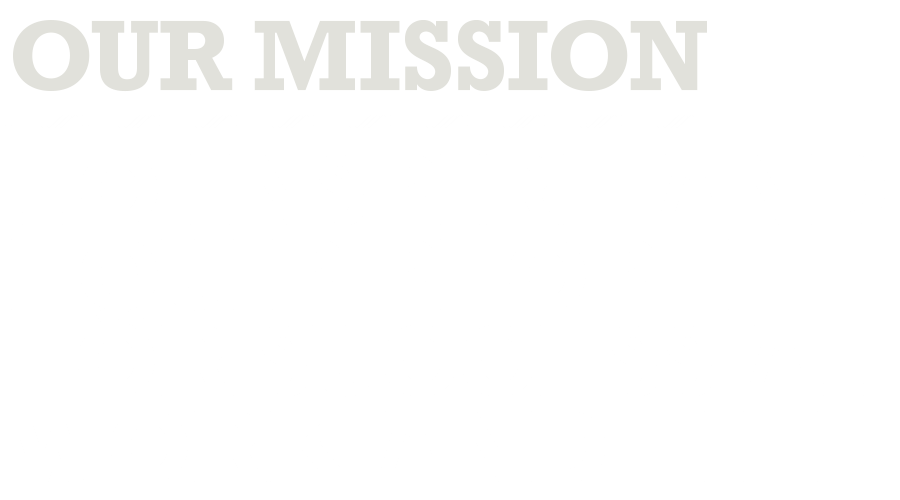 We believe that all people were created and designed by God to work. A good job restores dignity and purpose. It diminishes poverty, crime and the countless other eroding effects of unemployment that hinder progress and jeopardize our families. It strengthens whole communities.
Our goal is to transform the lives of people who are economically trapped by meeting their needs head on–empowering them with God's truth, encouraging them through mentorship and elevating their workplace abilities and attitudes, and expanding their network of relationships. Through this process, they become more than employable–they become unstoppable.
Core Values
The Jobs Partnership of Florida is built upon a Biblical foundation, one that supports our vision to see churches, communities and businesses partner together to help individuals rise up, overcome poverty and achieve their potential in the workplace. From the moment a Participant enters our class to the celebration of his or her completed training at Graduation, these are our guiding principles—our Core Values—that drive our work in transforming lives from the inside out.
1. WORK AS A VOCATION
We believe that all people were made to work.
The command to subdue the earth and to work in the Garden of Eden ordained human labor. Thus, human work is an imitation of God's work; a participation in God's creation and His creativity. Work is worship. (Genesis 1:27-28 and Ephesians 4:1)
2. HOPE IN COMMUNITY
We believe that healthy relationships and role models help people grow.
Healthy relationships give us the strength to encourage each other to pursue God's perfect plan for our lives. Doing life together goes beyond the superficial and meets people where they are, at a point in time where they need someone to trust, to have faith in and to be encouraged by. Transformation happens in the context of community. (Ephesians 4:16)
3. SCRIPTURE AS SOLUTION
We believe that the Bible contains the solution to all of life's challenges.
People coming from a background of poverty have attitudes and beliefs about themselves and others that are in conflict with the structure and culture of the workplace. Scripture changes peoples' hearts and minds, equipping them to engage in fruitful relationships at home and at work. (2 Timothy 3:16-17)
4. CHURCH AS CATALYST
We believe that the Church is essential in making our community better.
The Church was instituted by God to provide relationships and resources to restore hope to the broken-hearted. We provide a framework for churches to mobilize their congregations for relevant ministry in the community. (Ephesians 4:12; Isaiah 58:12)
5. CONNECTING THROUGH PARTNERSHIP
We believe that who you know is a major factor in getting ahead in life.
People coming from a background of poverty have limited networks of relationships. Through a growing network of church, business and community partners, we connect those with much to give to those who have much to gain. Recognizing that God has gifted everyone uniquely, we leverage the individual talents of our partners, volunteers and participants as part of the process.
(Luke 5:5-7)
6. FAITH THAT SERVES
We believe that followers of Jesus have unique gifts and talents to serve other people.
Many Christians go to work every day searching for meaning beyond their paycheck. They long to integrate their faith with their work and use their experience in the marketplace to make a difference in their community. We provide a climate that allows both Participants, Volunteers, and Employers to engage together in relevant, transformational ministry. (Ephesians 2:10)
---
Current Partners
Our Partners are the reason why we are making an impact not only among our neighbors, whom we serve, but among the very people and organizations that are co-laboring with us. Learn more about our Partnerships, and consider becoming one. After all, serving together is what we were made for.